[One Mile at a Time] Virgin Atlantic Launching Flights To Israel As Of September 2019: This has been rumored for a while, and it looks like it's finally happening. Virgin Atlantic will be launching daily nonstop flights between London Heathrow and Tel Aviv as of September 25, 2019.
The flight will initially operate with the following schedule:
VS453 London Heathrow to Tel Aviv departing 1:30PM arriving 8:35PM

VS454 Tel Aviv to London Heathrow departing 7:15AM arriving 11:10AM
Then as of October 27, 2019, the flight will operate with the following schedule:
VS453 London Heathrow to Tel Aviv departing 4:00PM arriving 11:05PM

VS454 Tel Aviv to London Heathrow departing 6:05AM arriving 9:55AM
Virgin Atlantic will use an A330-300 for the route, featuring 31 business class, 48 premium economy, and 185 economy seats. The new flight is expected to go on sale on February 25, 2019.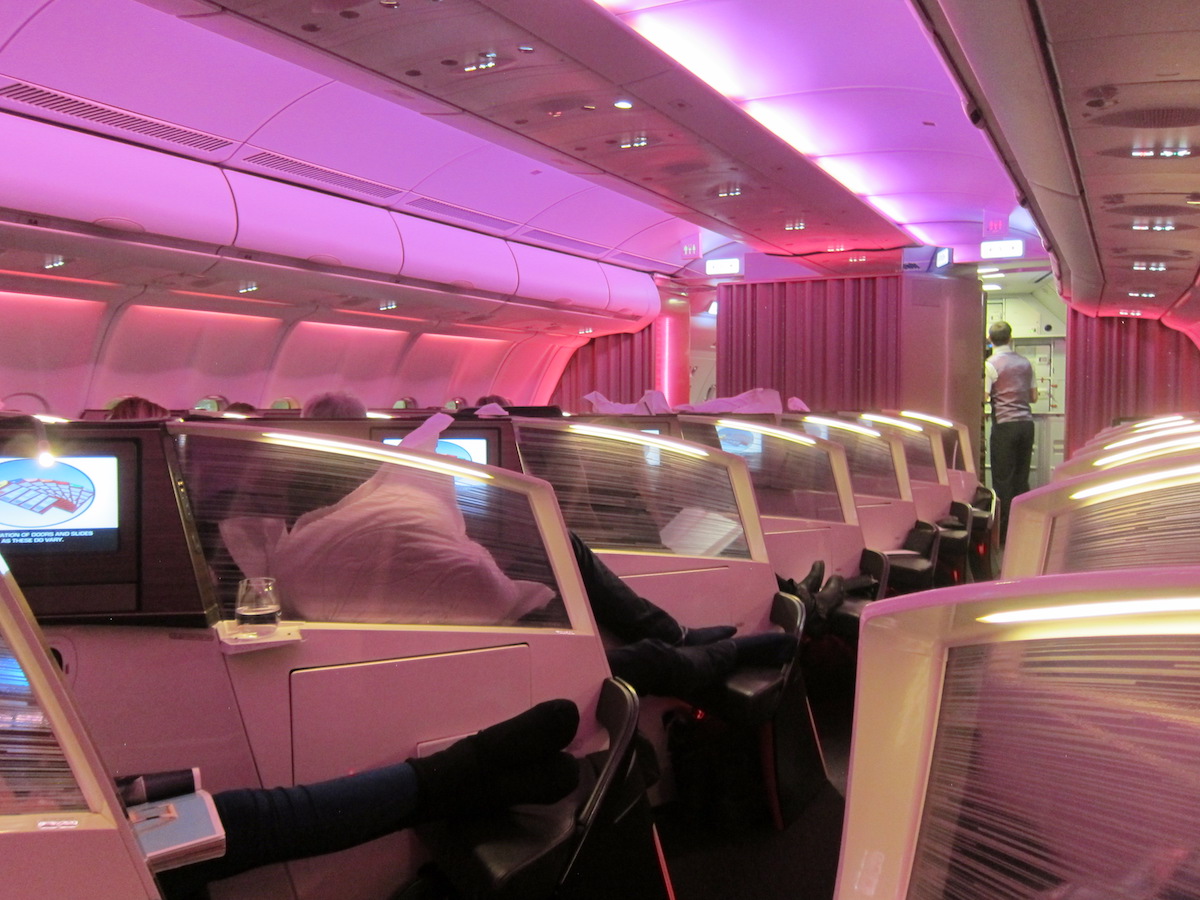 Virgin Atlantic A330 Upper Class cabin
At just 2,233 miles, this will be by far Virgin Atlantic's shortest flight, as they're an airline that only operates longhaul flights. This flight is blocked at 5hr5min eastbound and 5hr55min westbound.


Virgin Atlantic is going head-to-head with both British Airways and EL AL in this market, so faces quite a bit of competition. Both British Airways and EL AL operate two widebody flights each daily between the two airports, so this will be the fifth flight (with the exception of during Shabbat, when EL AL doesn't fly).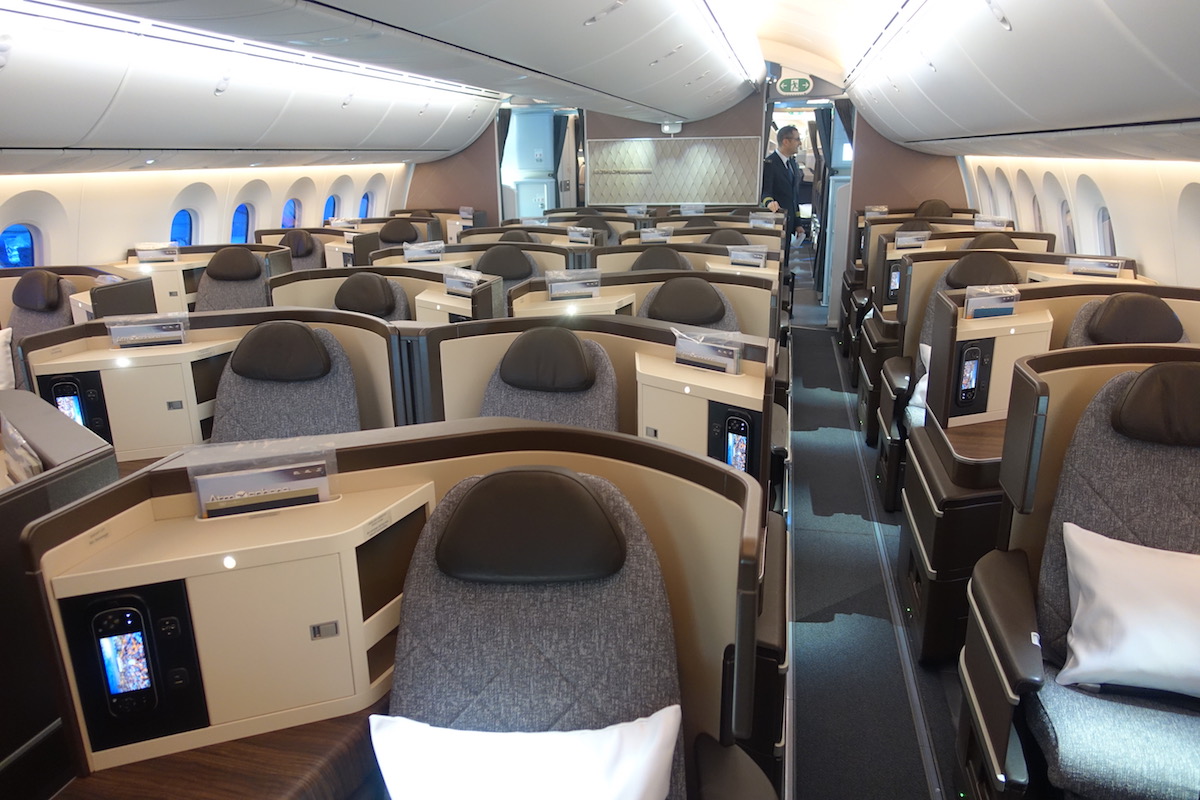 EL AL's 787 business class
With this new flight, Virgin Atlantic is adding over 180,000 seats each year to the market, which will add some competition, and which largely seems targeted at maximizing North American travelers, based on the departure times.
I find the schedule that Virgin Atlantic is using here to be surprising. As you can see, the plane will initially sit on the ground in Tel Aviv for about 11 hours, and then in winter will sit on the ground in Tel Aviv for "only" seven hours. My expectation was that Virgin Atlantic would make the eastbound flight a brutal redeye, similar to what both British Airways and EL AL offer. For example, they offer:
LY318 London Heathrow to Tel Aviv departing 10:20PM arriving 5:05AM (+1 day)

BA163 London Heathrow to Tel Aviv departing 10:30PM arriving 5:30AM (+1 day)
But clearly the focus here isn't efficient turnarounds, but rather is North American connections, and they're much more likely to sell those if they're offering connections of 1-4  hours at Heathrow, rather than connections of 10 hours. Still, from an efficiency standpoint they're using an entire "frame" for this flight, which seems costly.
As Shai Weiss, Virgin Atlantic's CEO explains:

?2019 marks the start of a new phase of growth for Virgin Atlantic as we work to achieve our ambition to become the most loved travel company. Tel Aviv represents a fantastic opportunity for us – Israel?s economy is booming and as one of the world?s leading tech hubs we?re anticipating many business travellers and entrepreneurs flying between Tel Aviv and the UK. We also see a significant opportunity to increase competition in the US ? Tel Aviv market, using the strength of our trans-Atlantic Joint Venture with Delta to offer customers from Tel Aviv a wide range of US destinations connecting through London Heathrow including New York and San Francisco.?
?I?m also thrilled to introduce this new destination to our leisure customers and I know it?s somewhere they?ll love to visit. Renowned for its cultural sites and with UNESCO recognised architecture, Tel Aviv also boasts beautiful beaches, a buzzing artistic and nightlife scene, incredible food and is a great base to explore the tourist destinations of the region including the iconic historical city of Jerusalem, Nazareth, and the Dead Sea?.


Jaffa, Tel Aviv
Bottom line
It's exciting to see Virgin Atlantic finally launch flights to Tel Aviv, given that this has been rumored for so long. This will be their shortest flight yet. On one hand I'm surprised to see the schedule they chose, which is actually quite pleasant in both directions. It's clear that the focus was on North American connections, rather than efficient aircraft utilization.
What do you make of Virgin Atlantic's new flight to Tel Aviv?










 

Comments

if you are flying from the United States to Israel through ... by Al


@Lucky that photo of the VS 330 J cabin is outdated. They?ve ... by Jay


Also remember this route falls just outside the 2000 mile band ... by Richard


I?d say Virgins product is more superior than BA and El Al- ... by Jake


Exciting. Note that in summer BA offer a similar schedule to ... by 23H


While it's true that El Al and BA are the 2 companies that ... by Ofer